Dear Reader,
Anyone who plays around with the various AI tools available online should by now be accustomed to seeing images such as the one pictured below: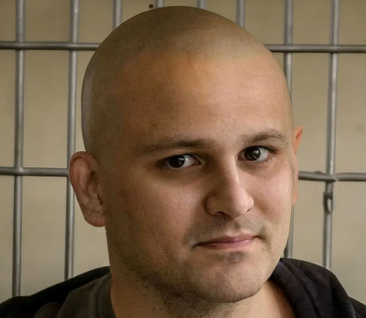 Yes, this is Sam Bankman Fried, the recently convicted crypto fraudster, with his famous cloud of dark hair omitted – an apt transformation given where he'll be heading sometime next year after he's sentenced.
Toys such as the one that generated this image are fun, occasionally disturbing, and extremely easy to use, but they're hardly the sort of thing that most of us who grew up watching dark science fiction movies would have expected from artificial intelligence.
But don't rest easy just yet. 
The Best Free Investment You'll Ever Make
Our analysts have traveled the world over, dedicated to finding the best and most profitable investments in the global energy markets. All you have to do to join our Energy and Capital investment community is sign up for the daily newsletter below.
Because while AI has a playful side, the images of a computer-controlled world that many of us fear aren't going to stay figments of our imagination for long. 
AI Isn't All Fun and Games Anymore
A few weeks ago, I was introduced to a Bay Area company that's developed an AI engine every bit as terrifying as any film noir supercomputer.
Its purpose: to streamline organizational operations.
They call it 'Enterprise AI', which sounds innocuous enough, but what this electronic intellect does is essentially replace mid–to-high level managers. 
It can be used by large corporations to optimize operations by identifying problems, tracing their sources, offering solutions to those problems and then calculating the effects of those solutions. 
It should come as no surprise that this tool can also be used by the military to refine logistics by cutting costs and time delays and eliminating human error. 
In one particular demonstration – which you can view on YouTube – this AI was used to analyze the operations of a large corporation, tracing major, organization-wide problems back to a single mid-level employee, and suggesting a way to alleviate the problem simply by giving that employee additional training.
If this reminds you of Terminator's Skynet, there's good reason for it. 
Both the fictional Skynet and this real-life software were designed for precisely the same purpose – taking humans out of the decision chain. 
The Road To Hell Is Paved With Good Intentions
And from an engineering standpoint, it makes all the sense in the world. 
Why rely on humans, or groups of humans, to solve highly complex problems when you can hand the task over to a single entity that can think faster, consider every single factor, and essentially turn chaos into order? 
Humans are, after all, highly imperfect. We forget things. We overlook things. We get tired. We have trouble keeping more than a few moving parts in play in our minds before everything turns into confusion soup. 
And when we combine humans into committees, those problems only compound. We suffer from biases that cloud our thinking, we suffer from personal incompatibilities, and all of us, whether we want to admit it or not, are slaves to our own egos. 
No such problems plague machines. They simply crunch numbers at dizzying speeds, and come up with cold, emotionless conclusions. 
To quote Kyle Reese from the original Terminator movie, AI 'doesn't feel pity, or remorse, or fear'. 
Calling a machine like the one I just described 'evil' is plain silly. There is no ill-intent present. Its only directive is to maximize efficiency. 
If you're not scared yet, prepare to be. 
Our Artificial Intelligence Overlord Is Already Here
The company that owns this technology isn't just some startup with a theoretical product under development. 
This is a US$3.4B publicly traded midcap with dozens of clients, including major corporations as well as the Department of Defense. 
The US Army and US Air Force are already using this tech to improve operational efficiency. 
And yet, I bet you've never heard of this firm. 
Now, you have two choices at this point… You can be scared of the future, or you can accept it as a fact of life and position yourself to make it work in your favor. 
Personally, I favor the latter approach. 
If you're of the same mind, learning more about this revolutionary AI is an excellent first step. And this is something we can help you with. 
My colleague, Jason Simpkins, is our resident expert on all things related to the defense industry – an area where this tech is expected to make huge waves in the coming years.

I got my first taste of what this technology can do when I viewed this video, which Jason's production team released just a few weeks ago. 
Want to see it for yourself? It's quick, easy, and absolutely free of charge. 
No registration required. Just click, sit back, and watch.
Fortune favors the bold,
Alex Koyfman

Check us out on YouTube!
His flagship service, Microcap Insider, provides market-beating insights into some of the fastest moving, highest profit-potential companies available for public trading on the U.S. and Canadian exchanges. With more than 5 years of track record to back it up, Microcap Insider is the choice for the growth-minded investor. Alex contributes his thoughts and insights regularly to Energy and Capital. To learn more about Alex, click here.