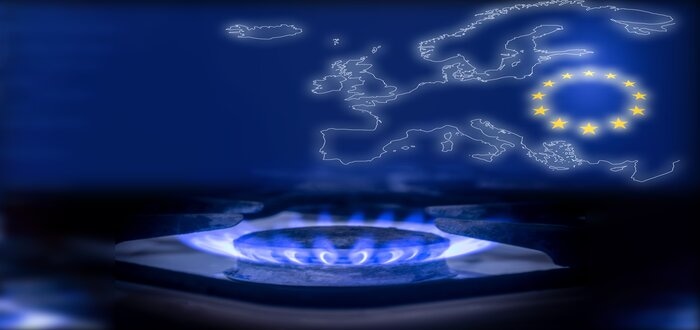 Rarely in life do we get second chances. Few people ever recognize they're even getting one, and one example of this is Germany's energy transition.
By Keith Kohl
Updated December 2, 2022
Twenty years ago, there really were only about 20 automakers on the planet. Today, there are more than 50 — and every single one of these 30 new carmakers is electric.
By Jeff Siegel on December 1, 2022
The spot market for this rare gas is practically nonexistent. The industries that depend on it are waiting with bated breath for the fighting in Ukraine to stop.
By Luke Sweeney on November 30, 2022
There are riots in China, economic weakness in Europe, and demand destruction in South America. The theme of the oil market is changing...
By Christian DeHaemer on November 29, 2022
Russia's nonconsensual reorganization of Ukraine's economy rattled the global market, but one industry was almost completely taken offline by the invasion.
By Luke Sweeney on November 28, 2022
Analyst Jeff Siegel has two new electric vehicle stock picks that, quite frankly, could make the gains that early investors made on Tesla look like pocket change.
By Jeff Siegel on November 24, 2022
This winter will be brutal. There's no denying that. Blackouts are expected for a huge part of Europe and even some U.S. areas, according to the FERC...
By Luke Sweeney on November 23, 2022
Analysis and Opinion
Resources and Reports
NFTs are currently mainly used as proof of ownership for digital art - but there's no reason they couldn't be used as a titling system for other kinds of collectibles, including physical items. 
Not all oil was created equal. There are actually a variety of factors that we use to differentiate between them, such as the API gravity (the measurement of an oil's density relative to water). Inside we explain the differences between WTI crude vs. Brent crude...
Shale gas stocks are going to soar as shale-gas boomtowns are popping up all across the country.
Oil has weathered downturns and energy breakthroughs to become one of the oldest and most profitable energy investments in the world.
Hydraulic fracturing is a simple process, really. It's used to create fractures in a rock formation by injecting the rock with a mixture of water, proppant (think: sand), and chemicals.