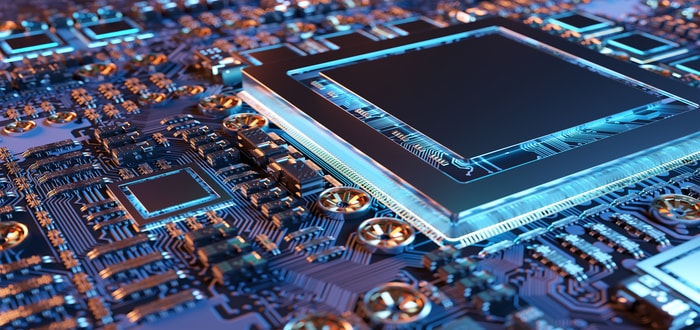 Analysts fear the situation could turn dire. One predicted it would devolve into a "knife fight" between companies whose entire businesses depend on these precious chips...
By Luke Sweeney
Updated September 27, 2021
The fourth-quarter rally is kicking off in fine fashion, which also gives us the opportunity to potentially cash in on some flash options action over the next few weeks.
By Sean McCloskey on September 24, 2021
Don't waste any more time worrying about your credit score. Just get rich and never think about it again. That's why Jeff Siegel strongly urges you to stay on top of every moneymaking opportunity we present to you here at Energy and Capital, starting with these three...
By Jeff Siegel on September 23, 2021
After averaging an abysmal $39.17 per barrel in 2020 (thanks to the havoc COVID-19 lockdowns wreaked upon the global economy), WTI prices are expected to average approximately $65.69 per barrel this year and then slightly decline to $62.37 per barrel in 2022. 
By Keith Kohl on September 22, 2021
It's not too late to sell any Chinese exposure. Don't buy this dip — raise some cash instead. Having some money in cash is a good idea, so when and if the market hits a panic sell-off, you'll be there to buy the fear.
By Christian DeHaemer on September 21, 2021
Throwing treatments at the wall to see what sticks has been the standard operating procedure since our great-great-grandparents' time. Finally, after centuries of wandering around in the dark, doctors have essentially been gifted a road map and a flashlight...
By Luke Sweeney on September 20, 2021
Spatial computing takes information into the third dimension and adapts it in real time. It is a combination of artificial intelligence, big data, ubiquitous sensors, 5G, the internet of things, and virtual reality. Beyond the flash, there are real moneymaking trends taking place, and early investors can profit from them.
By Christian DeHaemer on September 17, 2021
Analysis and Opinion
Resources and Reports
Wi-Fi could have a rival... Li-Fi is a technology that uses LED light waves to connect to the Internet with a more secure connection and higher speeds than Wi-Fi.
Coal was once the powerhouse of the United States. But now our reliance on it is diminishing and we're turning to something else: natural gas.
Are lithium batteries to replace oil one day? The electric vehicle movement is gaining momentum every day but there is a little-know aspect of these 21st century cars that is fueling the future and investors are beginning to take notice.
Shale gas stocks are going to soar as shale-gas boomtowns are popping up all across the country.
Investing in cryptocurrencies can be overwhelming. It can be hard to make a decision on what to buy, where to buy from, and most importantly, when…