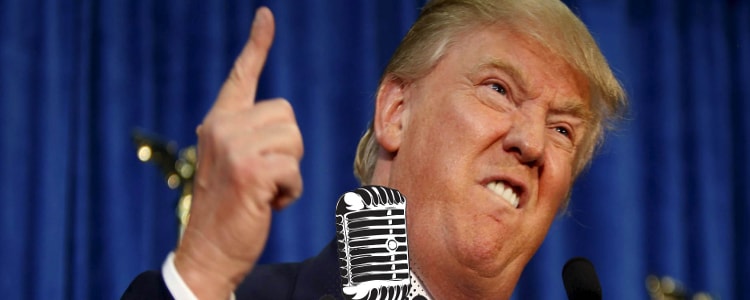 Oil prices are climbing back to alarming levels. And consumers are just now really starting to feel it at the pump. What will President Trump do to address rising oil prices? Truth is, there's very little President Trump can do about rising fuel costs. Here's why...
By Luke Burgess
Updated May 25, 2018
This billion-dollar industry is so lucrative, it doesn't even have to advertise. Last year, the global cannabis market was valued at $7.7 billion. In less than three years, it'll be worth more than $31.4 billion. This is your chance to be the "smart money."
By Jeff Siegel on May 24, 2018
It doesn't happen often, but those who are able to capture that elusive 10-bagger don't do it by chance. Energy and Capital editor Keith Kohl shows readers a new, up-and-coming oil play that could hold your next 10-bagger. Call it a perfect storm for oil stocks...
By Keith Kohl on May 23, 2018
Get ready for an expensive summer. The price of oil is still powering higher, and it seems there's nothing to slow down oil's march back to $100 per barrel. Gas prices are already expected to break record highs this summer...
By Luke Burgess on May 22, 2018
Near the end of every bull market, there is a Paul Herrlinger pointing out the absurdity of the current frenzy. Energy and Capital editor Christian DeHaemer discusses warning signs for the ends of bull markets and how to lose 22% in a day.
By Christian DeHaemer on May 22, 2018
Are you ready to pay $4 for a gallon of gasoline this summer? Maybe $10 per gallon in some places? You'd better be. Because the price at the pump is set to shatter records this year. Energy and Capital editor Luke Burgess explains...
By Luke Burgess on May 18, 2018
A recent Supreme Court decision has virtually guaranteed the legalization of marijuana is coming. Energy and Capital editor Jeff Siegel discusses how investors who aren't already in position can take advantage of the coming wave of wealth...
By Jeff Siegel on May 17, 2018
Analysis and Opinion
Resources and Reports
As medical and recreational use is legalized in the states, this number will grow. Recreationally, marijuana could be as popular and profitable as cigarettes, and possibly more so.
Technology has changed our world completely, but it is about to enter a hyper-speed acceleration into the future. Between cloud computing, artificial intelligence (AI), and Augmented Reality (AR), investors stand to make handsome gains by getting in on the ground floor...
Peak oil is not a myth, it is a legitimate problem. Peak oil is a real threat to a huge segment of the energy industry. Oil is not a renewable resource. Once it's gone, it'll be gone for good...
Not only will improvements to the national infrastructure boost GDP in the long term, but think of the massive headaches you'll avoid, and gains you'll make.
Great emphasis has been put on renewable energy sources over the past few years as people are calling for more sustainable and environmentally sound sources of energy. Renewable energy has answered this call.