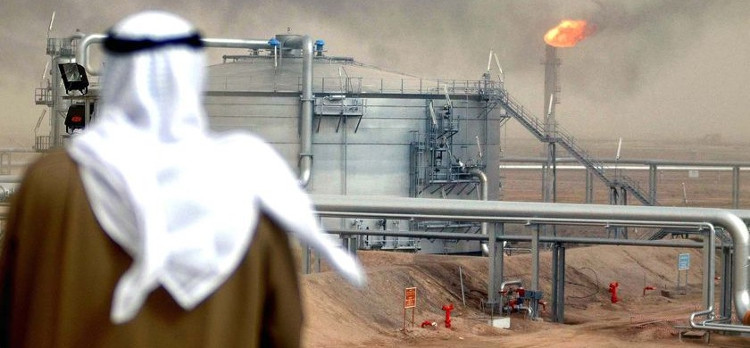 The White House is downplaying the murder of this Khashoggi fellow. That's because they know it could lead to another all-out trade war with Saudi Arabia. Or worse. Energy and Capital editor Luke Burgess explains what this could mean for oil investors...
By Luke Burgess
Updated October 23, 2018
An opioid epidemic is destroying lives across America. And chances are this deadly plague has already taken root in your backyard. How did we get here? It's simply a matter of supply and demand. Energy and Capital editor Luke Burgess explains...
By Luke Burgess on October 19, 2018
Last weekend, while Energy and Capital editor Jeff Siegel was attending a cannabis investment event in Oakland, there was a lot of "big news." PLUS Products goes public early next week, and this could be a very successful IPO...
By Jeff Siegel on October 18, 2018
At this point, it's nearly impossible to come across someone who has not been affected by opioids, whether it was themselves, family, or friends. Energy and Capital editor Keith Kohl takes a look into the most devastating crisis in America today and shows readers how some investors are finding solutions to the opioid epidemic.
By Keith Kohl on October 17, 2018
The Dow Jones Industrial Average (DJIA) fell some 1,500 points since hitting new highs last week. But the MACD is still above the zero line, which means the market isn't oversold yet. Here are the four main drivers of economic growth that are running out of steam...
By Christian DeHaemer on October 16, 2018
The price of gold is acting... normal. But that's actually surprising to see. For the gold market, "normal" hasn't been... well, normal. Gold is traditionally a safe haven asset used to hedge economic and market risk. But that has not largely been the case for the past decade.
By Luke Burgess on October 15, 2018
Crypto and cannabis have a few things in common. They're both brand-new markets considered to be alternative investments. They're both being driven by hype and speculation. And both seem to appeal to younger investors. But these markets have something else in common...
By Luke Burgess on October 12, 2018
Analysis and Opinion
Resources and Reports
As medical and recreational use is legalized in the states, the revenue from marijuana will only grow. It's already legal in 25 states to use these new and improved medicines, and more approvals are on the way...
Let's face facts: no matter what happens in transportation or energy in the next decade, the world is not going to give up on oil. It's used for far too much. From plastics to chemicals, jet fuel to lubricants, there's nothing that can do the job better, and thus nothing that can replace our petroleum products. Here are the various ways you can invest...
Technology has changed our world completely, but it is about to enter a hyper-speed acceleration into the future. Between cloud computing, artificial intelligence (AI), and Augmented Reality (AR), investors stand to make handsome gains by getting in on the ground floor...
Not all oil was created equal. There are actually a variety of factors that we use to differentiate between them, such as the API gravity (the measurement of an oil's density relative to water). Inside we explain the differences between WTI crude vs. Brent crude...
Peak oil is not a myth, it is a legitimate problem. Peak oil is a real threat to a huge segment of the energy industry. Oil is not a renewable resource. Once it's gone, it'll be gone for good...