These Harvard Grads Just Publicly Embarrassed IBM
Written by Luke Sweeney
Posted November 22, 2021
---
Every day, a new quantum computing milestone is made and broken. As soon as one team sets a future goal, another company swoops in and shatters the record.
Take IBM, for example. You might remember how it recently announced the creation of its new 127-qubit Eagle processor.
Engineers were busy patting each other on the back and planning their next move when a small team of Harvard grads came out of stealth mode and dropped a bombshell: Their new project has 256 qubits.
Based on the way quantum computers work, each new qubit essentially doubles the processing power. So this young team's machine isn't just twice as fast as IBM's — it's exponentially faster.
This startup is running on $17 million in funding to develop its concept, while IBM could probably supply 50 times that amount without breaking a sweat.
But as the tech world will harshly and repeatedly remind you, it's not just about the money. This sector ebbs and flows according to much different rules than other markets.
And now that the quantum computing industry is moving at a breakneck pace, the rules have changed completely.
The Best Free Investment You'll Ever Make
Our analysts have traveled the world over, dedicated to finding the best and most profitable investments in the global energy markets. All you have to do to join our Energy and Capital investment community is sign up for the daily newsletter below.
You''ll also get our free report, 3 Semiconductor Stocks to Profit From the Global Chip Shortage, sent straight to your inbox.
This Team Won Today's Grand Prize — but What About Tomorrow?
The team responsible for the groundbreaking 256-qubit computer is called QuEra Computing, and it consists of under 50 employees and has only been around since 2018.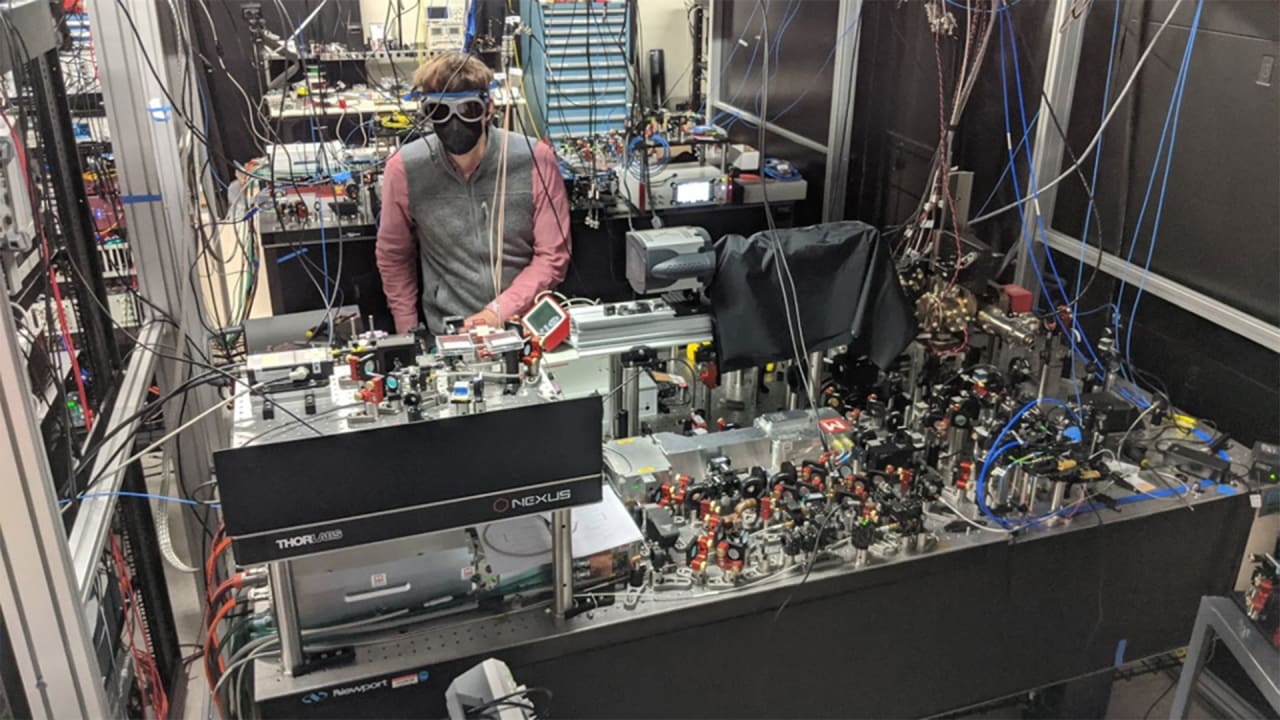 Yet somehow it managed to pull off a feat that stumped some of the biggest companies on the planet. In the ongoing race toward quantum supremacy, QuEra has earned the temporary title of "Quantum King."
But after taking a step back and looking at the timeline of quantum computing, I'm starting to realize one thing: It doesn't really matter who wins today.
The industry is moving so quickly that by the time we finish celebrating QuEra's 256-qubit milestone, someone else will come forward and raise the bar even further.
Back in 2020, IBM laid out a road map for building 433- and 1,121-qubit processors by 2023, so this news throws a huge wrench into the schedule. Somewhere out there, I imagine a room full of its engineers is desperately trying to move that date up.
And I would expect nothing less from a market that is expected to hit $3.8 billion by the end of the decade. There's plenty of money still left to be made if you know where to search.
When scouting for a strong investment play, it's important to look further ahead than the rest of the herd. By the time a company like QuEra releases promising news, it's probably too late to buy in at the ideal moment.
That makes the quantum computing market especially difficult to time. It requires an enormous amount of legwork to track each individual development, especially now that so many players have entered the game.
Tracking an emerging technology trend on this scale can be a tall order, even for our team of analysts at Energy and Capital. Our database of research is constantly expanding with every new advancement.
To see what companies pass our rigorous analysis, check out our tech analyst Keith Kohl's presentation here. It shows exactly how to track the smart money in this fast-paced market.
We aren't just looking for the next stepping stone in quantum computing. We have our sights set on the real thing: quantum supremacy.
To your wealth,

Luke Sweeney
Contributor, Energy and Capital

Check us out on YouTube!
Luke's technical know-how combined with an insatiable scientific curiosity has helped uncover some of our most promising leads in the tech sector. He has a knack for breaking down complicated scientific concepts into an easy-to-digest format, while still keeping a sharp focus on the core information. His role at Angel is simple: transform piles of obscure data into profitable investment leads. When following our recommendations, rest assured that a truly exhaustive amount of research goes on behind the scenes..
Energy Demand will Increase 58% Over the Next 25 Years
Trillions will be spent to secure the world's energy supply over the next two decades...and all sources are on the table. Oil, natural gas, solar, wind. There will be money made. Follow the money trail. Sign up for Energy and Capital now - it's entirely free!
We never spam! View our Privacy Policy
After getting your report, you'll begin receiving the Energy and Capital e-Letter, delivered to your inbox daily.