Apple's "Reality Pro" Headset Smashes the Competition
Posted January 25, 2023
---
After seven long years confined to a lab, Apple's absolute beast of an AR/VR headset is finally seeing the light of day. 
Based on leaked descriptions, the image above is an artist's best guess. We still haven't seen a confirmed image of the final product. 
A years-old trademark document initially clued us in on the name "Reality Pro," but we've only recently seen a semiofficial confirmation of the name, design, and hardware specs. 
A reporter from Bloomberg just shed light on Apple's worst-kept secret, and it's even better than I was expecting. 
Apple is expected to finally tip its hand and release all the details at an upcoming presentation, possibly in spring 2023. But here's what we've learned so far… 
The Reality Pro Is 100% Metaverse-Ready
The headset will reportedly use advanced hand-tracking cameras to allow users to scroll and pinch their way through a digital landscape completely controller-free. 
Eye-tracking technology will let you simply focus on something to select it, and then a quick pinch will activate it. No other headset can even remotely compete with that. 
AI-assisted software will also realistically recreate your body and face, so FaceTime calls will become practically indistinguishable from reality. 
It's an incredible suite of features for Apple's very first foray into the AR/VR space. The Reality Pro promises to become the most immersive experience money can buy. 
But most importantly, this headset actually makes the metaverse look possible. Meta may have failed due to its haphazard execution and low-powered hardware, but Apple has a real shot at creating a fully metaverse-ready system. 
The hype has subsided slightly, but trust me — the metaverse is still an inevitability. It might be years before anyone feels comfortable working in a digital office building, but we're not far off from socializing in a digital chat room. 
Many early examples already exist and are admittedly quite popular. VRChat, for example, is famous for its unique brand of chaos, but it offers a key feature of the metaverse: endless customization.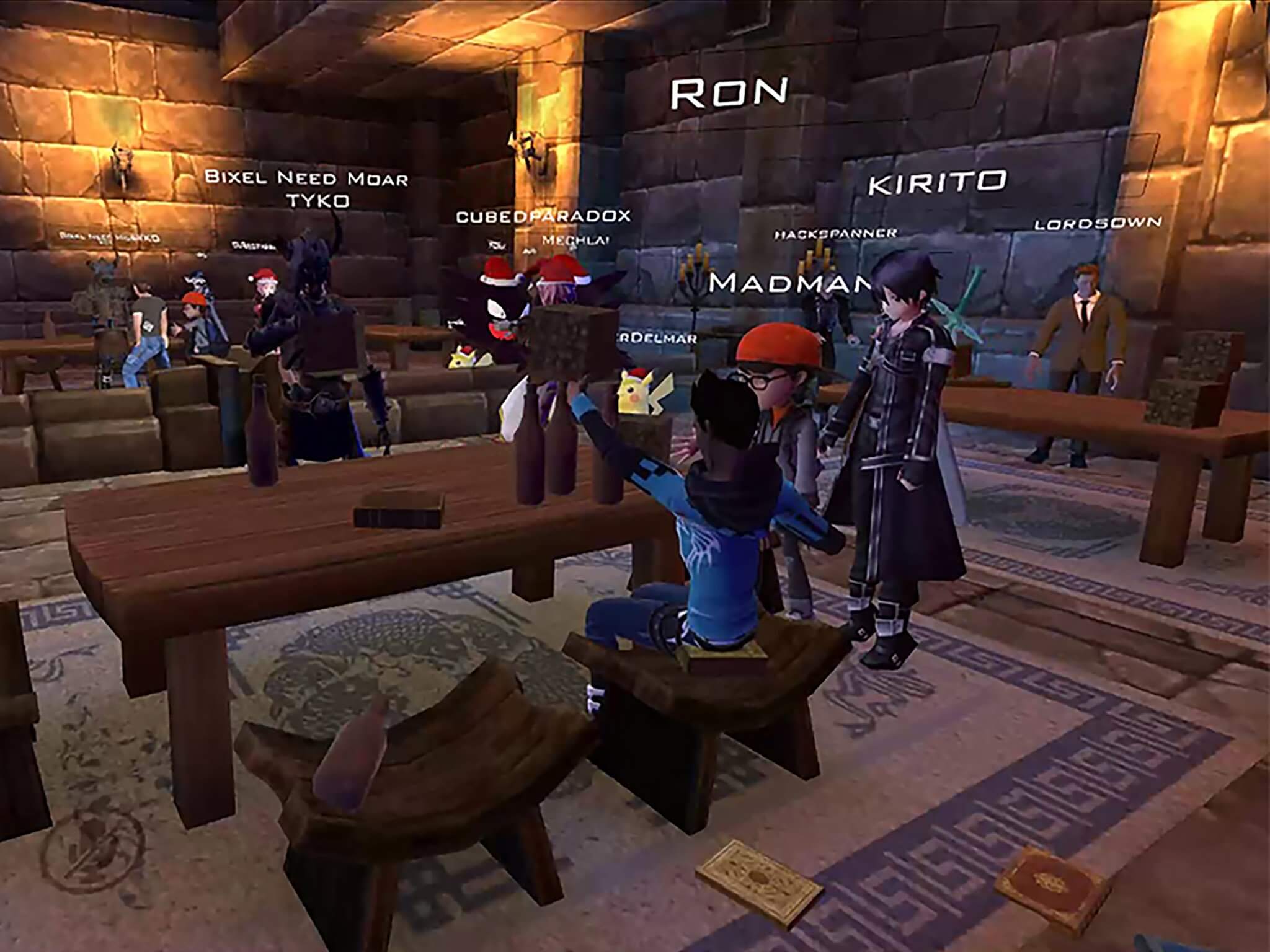 You can play Dungeons and Dragons as your favorite character, complete with fire breath and functioning spellbook. 

The Best Free Investment You'll Ever Make

Our analysts have traveled the world over, dedicated to finding the best and most profitable investments in the global energy markets. All you have to do to join our Energy and Capital investment community is sign up for the daily newsletter below.

You''ll also get our free report, 3 Blue Chip Dividend Stocks to Double by our resident expert Christian DeHaemer.

Or if that's not your thing, try shooting a horde of zombies in a first-person shooter with friends from around the world. 
Apple's Reality Pro has enough processing power to make these games seem as real as the world around you — and as more companies jump on the bandwagon, the entire industry moves forward. 
Apple's "Final Design" Is Bigger Than the iPhone AND the Macbook
The iPhone wasn't the first smartphone to hit the market, but it certainly had the biggest impact. 
Similarly, Apple's Reality Pro isn't the first capable VR headset on the market, but I can almost guarantee it will do more to advance the industry than any other device out there. 
Every other headset before this has been advertised mostly as a gaming device. After all, what other options were there? The social aspect of VR has always been underdeveloped. 
That's where Apple's design is different. Sure, gaming on the Reality Pro's capable processor will be a breeze, but that's not the main focus of the device. 
Apple is heavily emphasizing the social factor here. It's an everyday tool, just like the iPhone was intended to be. 
The iPhone snatched smartphones out of the business world and put them in the hands of everyday users. Instead of tools to read emails and spreadsheets on the road, mobile entertainment and social life exploded. 
That's exactly what Apple is doing here with the Reality Pro. 
We're still months away from the release, so I get the impression the world hasn't fully considered how big this is going to be. 
Get ready for a massive surge in development for AR/VR apps of all types. The App Store will soon feature cute, quirky apps to get average people interested (remember the Zippo lighter and beer-drinking apps from the early iPhone days?)
On the hardware side, Apple will need a completely different set of suppliers, and each company selected will be facing a windfall unlike any it's ever seen before. 
Investing in Apple is a smart move here, but that's not where the REAL money is being made. One of our most lucrative investment opportunities here lies with those critical suppliers. 
Our team has spent months, if not years, tracking the subtle market movements that can hint at which company was selected for these golden contracts. We've narrowed down the most profitable here. 
Our resident tech guru, Keith Kohl, has been following this tech since the very first leak, so you'll definitely want to hear what he has to say. 
After you check out his presentation, the clock starts ticking. You don't want to wait until Apple drops the official release — by then, it will be weeks too late. 
To your wealth,

Luke Sweeney
Contributor, Energy and Capital

Check us out on YouTube!
Luke's technical know-how combined with an insatiable scientific curiosity has helped uncover some of our most promising leads in the tech sector. He has a knack for breaking down complicated scientific concepts into an easy-to-digest format, while still keeping a sharp focus on the core information. His role at Angel is simple: transform piles of obscure data into profitable investment leads. When following our recommendations, rest assured that a truly exhaustive amount of research goes on behind the scenes..
Energy Demand will Increase 58% Over the Next 25 Years
Trillions will be spent to secure the world's energy supply over the next two decades...and all sources are on the table. Oil, natural gas, solar, wind. There will be money made. Follow the money trail. Sign up for Energy and Capital now - it's entirely free!
We never spam! View our Privacy Policy
After getting your report, you'll begin receiving the Energy and Capital e-Letter, delivered to your inbox daily.