Each week, Energy and Capital editor Keith Kohl reports to over 300,000 readers, and provides in-depth coverage in the hottest investment trends in the market today, from energy and technology, to the latest advances in biotech.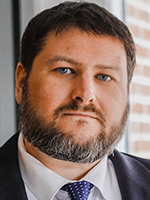 A true insider in the technology and energy markets, Keith's research has helped hundreds of thousands of individual investors capitalize off the rapidly changing face of energy and technology as the editor and investment director of Angel Publishing's Technology and Opportunity, Energy Investor, and Topline Trader advisory services.
For nearly two decades, Keith has called practically every major tight oil play before the mainstream press got wind of them — including the now-famous Bakken oil boom, where companies have raked in billions in profits for their shareholders.
But his readers' profits have stretched well beyond the global energy complex. Not only have they banked hundreds of winners throughout the U.S. shale boom, but also secured a stream of double- and triple-digit winners successfully trading the hottest stocks in the latest tech trends, including the EV revolution, the ongoing 5G roll-out, as well as the newest players on the scene in robotics, automation, and anti-aging technologies.
Keith's keen trading acumen and investment research also extends all the way into the highly complex biotech sector, where he and his readers take advantage of the newest and the most groundbreaking medical therapies being developed by nearly 1,000 biotech companies.
His network includes hundreds of experts, from M.S.s and Ph.D.s to lab scientists grinding out the latest medical technology and treatments. You can join his vast investment community and target the most profitable biotech stocks in Keith's Topline Trader advisory newsletter.


@KeithKohl1 on Twitter