Keith Kohl
---
Each week, Energy and Capital editor Keith Kohl reports on oil and energy to over 300,000 readers.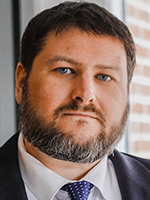 A true insider in the energy and technology markets, Keith's research has helped thousands of investors capitalize off the rapidly changing face of energy and tech...
Since 2008, he's called practically every major shale play before the mainstream press got wind of it — including the now-famous Bakken oil formation and the companies that have raked in billions in profits for their shareholders.
Keith was one of the first investors to move into the shale plays that are defining the North American energy boom today.
His travels took him on a whirlwind sojourn, from the massive shale gas deposit in the Marcellus Formation to Alberta's remote oil sands region, helping his readers build life-changing wealth every step of the way.
Often considered one of the few analysts today uncovering the real investment opportunities in the U.S. oil patch and obscure technology trends, Keith shares his vast knowledge of the global innovation complex and the unprecedented opportunity offered in those energy and technology markets with members of Energy Investor, Technology and Opportunity, and Topline Trader.
@KeithKohl1 on Twitter
---
Recent Articles by Keith Kohl
Posted on April 7, 2021
---
Posted on March 31, 2021
---
Posted on March 24, 2021
---
Posted on March 17, 2021
---
Posted on March 10, 2021
---
Posted on March 3, 2021
---
Posted on February 24, 2021
---
Posted on February 10, 2021
---
Posted on February 3, 2021
---
Posted on January 27, 2021
---
Posted on January 20, 2021
---
Posted on December 2, 2020
---
Posted on November 25, 2020
---
Posted on November 18, 2020
---
Posted on November 4, 2020
---