Making America great again ain't easy...
Watching YouTube videos of people restoring old and antique items is one of my favorite time-wasting activities. Folks restore everything from classic automobiles to matchbox cars. You name it, there's probably a video of it being restored.
My favorite restoration videos are those rebuilding everyday tools and machines. One guy restored a garden tiller from the 1980s. Another guy restored a coffee grinder from the 1930s.
Of course, the more damage something has sustained over the years — from use, abuse, and/or natural deterioration like rust — the more time and work is involved in the restoration.
Making something great again ain't easy.
Such is also the case with our United States of America.
After decades of deterioration, restoration is going to take some time.
And we might need more than one can of WD-40 to get the job done.
Love him or hate him, it's hard to disagree that President Trump has done a good job in convincing much of the population that an American restoration is possible.
And I don't think anyone ever expected changes to happen overnight.
Did you expect to wake up one day soon after Trump took office to find the whole world holding hands and singing "Kumbaya"?
Me neither.
But progress is being made.
And it's being made through infrastructure spending.
See, a nation's policies are set by its ideals. But a country's infrastructure makes up its physical form.
The roads, buildings, bridges, sidewalks, airports, monuments... the electric, water, sewage, and communications grid... these are the things of the country we see, use, and interact with everyday.
America's infrastructure is America.
Of course, America is also her ideals. But her infrastructure makes up her body; the ideals make up her soul.
Some might argue that America also needs to restore her soul. But that's for the philosophers and academics.
To make American great again, we also need to restore our infrastructure.
And that is happening!
The U.S. government's 2019 budget includes the following highlights of the year's infrastructure-related spending:
$86.5 billion for the U.S. Department of Transportation;
$35.6 billion for the U.S. Interior Department and the U.S. Environmental Protection Agency (EPA), a $300 million increase above the FY18 enacted level;
$17 billion for FEMA, which was $5.8 billion above the President's request; as well as
$8.075 billion for the National Science Foundation, $21.5 billion for NASA, and $985 million for the National Institutes of Standards and Technology, all of which were also budgeted well above Trump's request.
It's slow going. But the restoration of America and her infrastructure is happening.
And America's investors — those who invest in American infrastructure — are going to be highly rewarded as a result.
Are you going to be one of them?
If so, read on...
There are hundreds of ways to invest in America and her infrastructure.
But I just want to focus on only one of them right now just to give you an idea just how big and really important America's infrastructure is to not only the nation, but also to the rest of the world.
Mexico's Natural Gas Crisis
And America's Solution
Mexico faces a hurdle that's bigger than any wall Donald Trump could ever build...
Our southern neighbors have a gas problem — a natural gas problem, to be exact.
It's pretty simple: Mexico already consumes much more natural gas than the country can possibly produce. And the country is going to need much more of the fossil fuel over the next several decades.
Anyone can see the dilemma.
But while Mexico has the problem, America has the solution.
Let me back up for a minute...
Mexico was once one of the world's largest oil producers. But after over 10 years of falling production, Mexico's crude output doesn't even rank among the top 10 producing nations.
And as a result, the nation's natural gas production has also dropped. Over the past decade, Mexico's natural gas output has declined by 28%.
That's bad for Mexico.
Some of the decline in oil and natural gas production can be blamed on lower energy prices.
The price of oil was on the rise for much of the beginning of the 21st century. That was, of course, until around 2013, when the bottom fell out for fossil fuel prices, which really threw a wrench into the clockwork.
When energy prices decline, as they did back then, spending to develop new oil and/or gas production naturally gets cut. And what that means for supply, however, is that current and future production remains stagnant or, more often, declines.
And that's exactly what happened in Mexico.
In the past five years, Mexico's national energy company PEMEX has cut its capital expenditures by nearly 75%... 75%! This has contributed significantly to the decline in Mexican oil and gas production.
And here's the problem for Mexico...
They can't just start spending money again to develop new projects and expect a windfall of natural gas resources. It's not that easy.
You see, Mexico does have a significant amount of oil. It sits at 18th on the list of the world's largest oil reserves. But its proven natural gas reserves leave the country lacking.
Mexico's natural gas resources rank way down at number 40 on the list of nations with highest reserves. So while Mexico has plenty of oil, it doesn't have a lot of natural gas.
In short, Mexico's domestic natural gas production is tanking. And it has no way of significantly increasing it.
Now, that wouldn't be much of a problem if the demand for natural gas were declining, too.
But it's not — just the opposite, in fact.
The Mexican government says it expects domestic demand for natural gas to increase 26.8% over the 15-year period between 2016 and 2031. That's a CAGR of about 1.6%.
So at the end of the day, Mexico desperately needs to import natural gas.
That's where America steps in...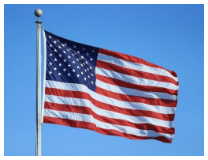 You see, the Land of the Free and the Home of the Brave is also home to the world's fourth-largest natural gas resources.
It's also the world's #1 producer of the fossil gas.
That's why the Mexican government also recently said it should continue to depend on imported natural gas via pipeline from the U.S. to meet local demand.
As we can see in the chart below, Mexico has relied on U.S. natural gas for a while.
The Mexican government really has no choice for the time being other than to continue buying U.S. gas... meaning this is a trend that's expected to continue: more demand for U.S. natural gas from Mexico.
And that, dear reader, could mean another boom time for U.S. natural gas producers and, in particular the pipeline operators moving the gas to Mexico.
If the United States is going to continue to sell Mexico its very much-needed natural gas, we're going to have to keep investing in natural gas pipelines near the border.
And this is a very easy win for investors: Mexico needs the natural gas. America has plenty of it. All we need are well-maintained pipelines to get it to them.
Mexico's natural gas crisis is just one of the many examples that show how important and potentially profitable America's infrastructure investment can be.
My colleague, Keith Kohl, recently put together an entire huge report on all of the best and juiciest American infrastructure restoration opportunities that are happening right now.
I just wanted to give you a taste today. You can check out Keith's entire report here. But get comfortable and be prepared to take some notes.
Restoration of America's infrastructure isn't just a political tool. It's an economically important and highly profitable goal.
And it's happening. Take a look a Keith's report for more of the most profitable ways to invest in America, her infrastructure, and her future greatness.
Until next time,



Luke Burgess
As an editor at Energy and Capital, Luke's analysis and market research reach hundreds of thousands of investors every day. Luke is also a contributing editor of Angel Publishing's Bull and Bust Report newsletter. There, he helps investors in leveraging the future supply-demand imbalance that he believes could be key to a cyclical upswing in the hard asset markets. For more on Luke, go to his editor's page.